Vatikan, Biblioteca Apostolica Vaticana, Reg. lat. 586
Illatio beati Benedicti Floriacum
Lorsch, 1. Hälfte 11. Jh. (foll. 71-82)
Foll. 71-82 was added to the codex at an unknown point in time (16th/17th century ?). The other parts are not from Lorsch.
Citation link: https://bibliotheca-laureshamensis-digital.de/bav/bav_reg_lat_586
URN: urn:nbn:de:bsz:16-diglit-45614
DOI: https://doi.org/10.11588/diglit.4561
Metadata: METS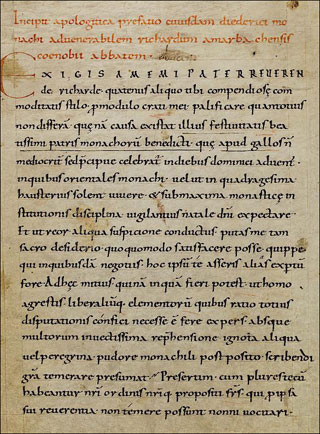 There are annotations to individual pages of this facsimile. Individual pages with annotations are marked in "Overview" with the symbol .
Content